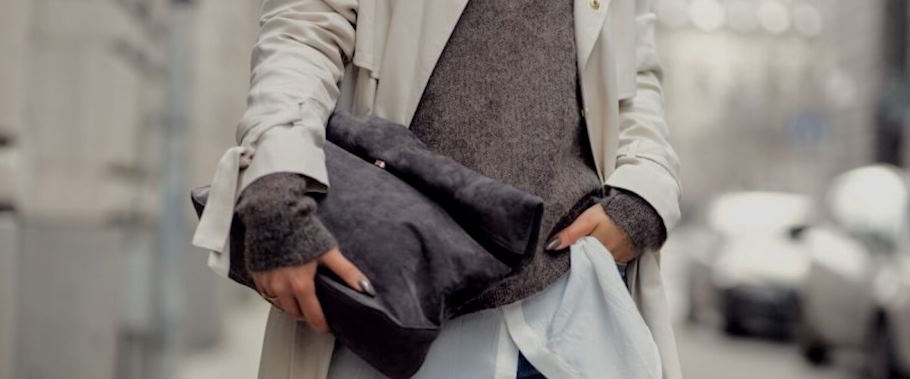 Transitioning Seasons with Minimalist Style: Layering Techniques and Essential Pieces
As a minimalist, transitioning your wardrobe from one season to another can be seamless and stylish. By strategically layering and incorporating essential pieces, you can adapt to changing weather conditions while maintaining minimalist fashion's clean and uncluttered aesthetic. Here's some guidance on transitioning your minimalist wardrobe from season to season:
Layering Techniques
Light Layering for Spring:
Start with a breathable base layer like a simple cotton or linen tee.
Add a lightweight cardigan or a loose-knit sweater for cool mornings and evenings.
Opt for a versatile denim or cotton jacket that can be easily removed during the day.
Transition to cropped pants or midi skirts and pair with ankle boots or comfortable sneakers.

Transitioning into Summer:
Embrace breezy fabrics like cotton, linen, or silk for your base layers.
Swap long sleeves for sleeveless or short-sleeve tops to stay cool in the heat.
Opt for lightweight, flowy dresses that offer comfort and effortless style.
Protect yourself from the sun with a wide-brimmed hat and chic sunglasses.
Layering for Fall:
Start with a lightweight turtleneck or long-sleeve top as your base layer.
Add a versatile and cozy knit sweater or cardigan for warmth.
Incorporate a trench coat or a lightweight jacket to shield against cool breezes.
Transition to long pants or jeans and pair with ankle boots for a polished look.
Preparing for Winter:
Begin with a thermal or wool base layer to retain heat.
Layer with a cashmere or wool sweater for extra insulation.
Add a tailored coat or a classic wool peacoat for a sophisticated outer layer.
Stay warm with a scarf, gloves, and a beanie that compliments your outfit.

Essential Pieces for Different Weather Conditions
A well-fitting trench coat or a classic leather jacket is a transitional staple, effortlessly complementing your minimalist style throughout the year.
Opt for neutral-toned black, gray, or beige sweaters that can be easily paired with various outfits and layered as needed.
A well-tailored blazer adds sophistication and structure to any ensemble. Choose a versatile color like navy or charcoal gray.
Crisp white shirts are a minimalist's best friend. Wear them alone or layer them under sweaters or jackets for a polished look.
Ankle boots are a versatile footwear option that complements almost any outfit, whether it's spring or fall.
Lightweight scarves for spring and heavier shawls for fall and winter add texture and warmth while elevating your minimalist outfits.
Transitioning your minimalist wardrobe from one season to another can be effortless by incorporating layering techniques and essential pieces. Embrace breathable fabrics and light layers for spring and summer while incorporating cozy knits and outerwear for fall and winter. By carefully selecting versatile pieces that complement your minimalist style, you can effortlessly adapt to changing weather conditions while maintaining minimalist fashion's elegant and sophisticated essence.